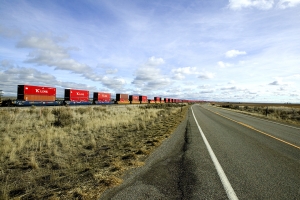 I took my first photographs and made contact prints when I was about nine years old. Like many photographers, my first darkroom experience, watching the image appear as the developer works its magic, was a miraculous experience, and although I did not know it at the time, I was hooked on photography. Time passed and more pictures were taken, but only when my brother sent me my first Leica M3 when I was senior in college did I begin to evolve into a "serious" photographer.
Using the Leica I realized that I could use it to express my latent artistic interest, and by my mid twenties I was shooting a lot and had set up a darkroom to print black and white prints for my family and for exhibition. I added color printing to my skills in my late twenties and began to consider myself a "fine arts photographer" .
Now, forty plus years later I am still shooting, and with the advent of digital cameras and especially digital printing, I am able to pursue my passion with more ease and confidence than any time in my life. My photographic education has come from the numerous workshops I have attended over the years with really fine photographers who are also great teachers. For me, the very best of those is Jay Maisel.
The photos in the Portfolio portion of my site are divided into five galleries covering general themes that I focus on, and a sixth gallery contains a variety of pre digital images.
My work has been included in a variety of exhibitions since 1982 including six one-man shows since 2007, the next being an exhibition at Red Butte Garden in June 2014. Examples my work are in the collections of Utah Museum of Fine Art and the Utah Museum of Contemporary Art. Two of my photos were included in the 2014 Spring Salon at the Springville Museum of Art. In addition, 125 of my photos are in the collection of the Huntsman Cancer Institute Hospital in Salt Lake City.
I am represented in Salt Lake City by Phillips Gallery, 444 East Second South., and some of my current work can be seen at Phillips. My most recent exhibit, prior to the Red Butte exhibit in 2014, was "Cuban Impressions 2012" in April -- May 2013 at Evolutionary HealthCare, 461 East 200 South, Salt Lake City.
ENJOY THE SITE