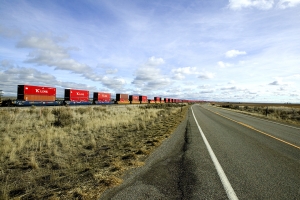 I have been taking photographs, developing the film and making prints since I was nine years old. My mother got used to my yelling, "No! Don't open the door!", as she tried to get into our laundry room in the basement.
By my teens, I learned I needed a more complex camera to control focus, depth of field, and light. My father gave me a modest 35mm rangefinder camerawhich served to get me completely hooked on photography.
Now, fifty plus years later I am still shooting. With the advent of digital cameras and especially digital printers in the late nineties, I am able to pursue my passion with more ease and confidence than any time in my life. The addition of variable ISO in the digital camera adds a fourth dimension to photography. Also the development of Photoshop and other printing software, combined with a wonderfully wide range of archival photo papers, allows precise photo printing that could not be imagined in the wet darkroom days.
While I have no formal art education, I have learned in taking workshops from some of the finest photographers/teachers in the country, including Paul Cap0nigro, Eliot Porter, and the best, Jay Maisel.
Since 1982 my work has been included in a variety of exhibitions, including the Springville Art Salon in June of 2014. More recently, since 2007, I have had seven one-man shows. Examples of my work are in the collections of the Utah Museum of Fine Art and the Utah Museum of Contemporary Art.
Several years ago, my good friend Karen Huntsman came to me and asked me if I would consider donating a few of my prints to the brand new Huntsman Cancer Center, which had a lot of blank walls. Since then, it has been my honor and my pleasure to have donated 160 of them, many of them in the patient rooms and mammography rooms. They especially like my flowers, and I have received notes from many friends who were getting mammograms and were distracted from the discomfort of the whole process by a huge rose or poppy.
I am represented in Salt Lake City by Philips Gallery, 444 East Second South, where some of my current work can be seen. On my website you can see images from four of my most recent exhibits.
My wife first learned of my passion for this art on our honeymoon. She was leaning against a tree in Hawaii and I took out my camera. She took her sexiest pose. Then I said, "Would you move, please? I want the tree".
Fifty-five years later, she has learned to live with this. If you have a photographer for a partner, my suggestion is to buy your own camera and get busy. There's a good chance you'll get hooked too.
ENJOY THE SITE