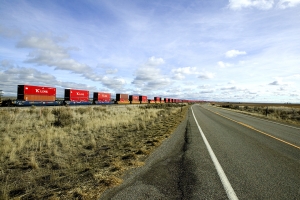 I have been taking photographs since I was eight years old. Then I used a simple box camera and a Kodak 2C Autographic Camera my father bought in 1915. Both cameras had the three basic elements for taking a photo: a lens, a shutter, and a light tight box to hold the film. All cameras then and now have the same components. The difference between them is simply an issue of quality, and the ability to control each of these elements more precisely.
In my senior year in college I obtained my first Leica and I was completely hooked on the beauty and mystery of photography. I quickly learned that the camera is only a tool. A better tool helps, but if you are not able to see, the very best tool will not produce interesting and creative images.
Now, seventy years later, I am working with modern tools that give me even greater control in taking and printing photos and I continue my quest to take photos with what Jay Maisel calls the perfect balance of "light, gesture & color". I have focused my work on five general categories: Street Photography, Landscapes, Flowers, Reflections and Found Color.
I have no formal art education, I have learned in taking workshops from some of the finest photographers/teachers in the country, including Paul Cap0nigro, Eliot Porter, and the best, Jay Maisel.
My work has been included in a variety of group exhibitions, including the Springville Art Salon. Since 2007, I have had eight one-man shows. Examples of my work are in the collections of the Utah Museum of Fine Art and the Utah Museum of Contemporary Art. My current show "Four Views" can be seen at Evolutionary Healthcare, 461 East 200 South, Salt Lake City, Utah. The show will be up through January 31,2017. Purchases can be made through Philips Gallery.
Several years ago, my good friend Karen Huntsman came to me and asked me if I would consider donating a few of my prints to the brand new Huntsman Cancer Center Hospital. Since then, it has been my honor and pleasure to have donated 160 prints to the Hospital. All of them are where they will bring comfort to the patients. They especially like my flowers, and I have received notes from many friends who were getting mammograms and were distracted from the discomfort of the whole process by a huge rose or poppy.
I am represented in Salt Lake City by Phillips Gallery, 444 East Second South, where some of my current work can be seen. On the website you can se images from four of my most recent exhibits.